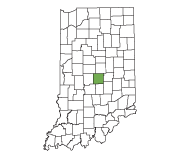 EGR 12 consists of Marion County.
(Note: This county is also part of EGR 5.)
Economic Growth Region 12 Analysis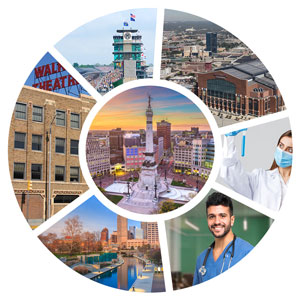 EGR 12 is a special regional aggregation for Marion County since it has a stand-alone workforce development board.
Economic Growth Region 12, or Marion County, lies within the central region of the state and is home to Indianapolis—the state capital and most populous city in Indiana. Situated along the banks of the White River, this bustling metropolis hosts world-class motor sports events, professional sports teams, top-tier universities and household-name employers.
Surveyors created the original plat of the new state capital in 1821, which came to be known as "mile square." City planning efforts improved on the original mile square, and today at the center of the square lies Indy's most prominent feature, the 284-ft. Soldiers and Sailors Monument.
Today, EGR 12 represents 15% of the entire Hoosier workforce, and 14% of all earned wages in EGR 12 come from the health care industry. Hosting some of the top names in pharmaceuticals, medical research, and medical device manufacturing, Hoosiers are at the forefront of leading health care technologies. Supporting this demand for health care workers are the numerous colleges and universities that call the region home, including Indiana University–Purdue University Indianapolis (IUPUI), the University of Indianapolis, Butler University and Ivy Tech.
Recent Analysis
Note: These reports are for the full EGR 5 region that includes Marion County.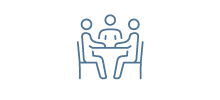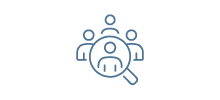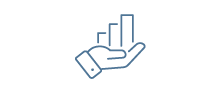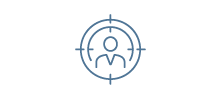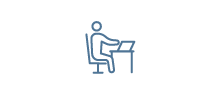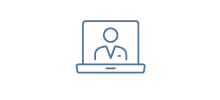 Quick Stats
Click on any quick stat to view details and a comparison table.
2.6
Unemployment Rate
(EGR 12)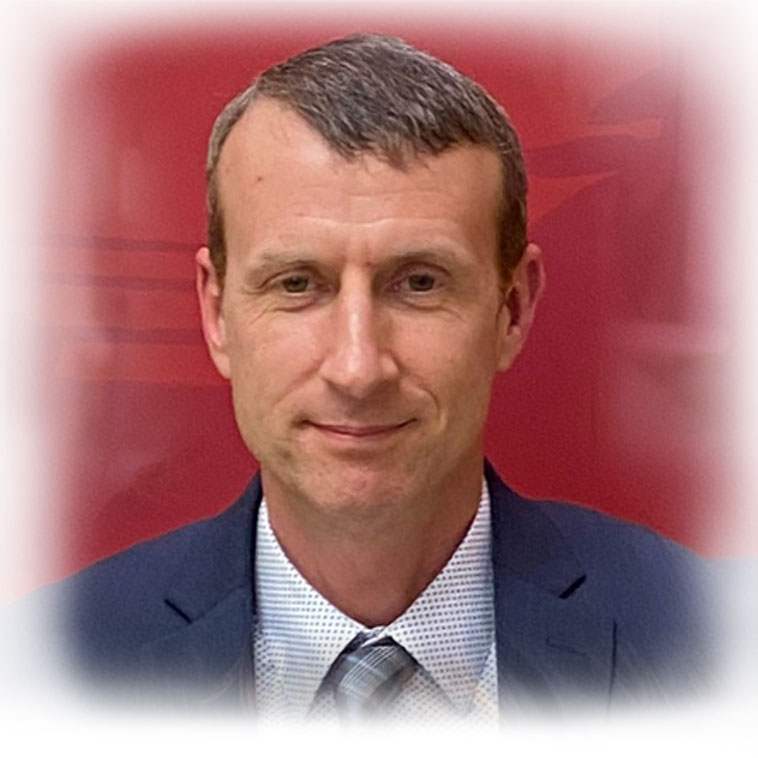 Top 10 Occupation Groups by Growth
(2020-2030 long-term projections for the full nine-county EGR 5)
Personal care and service occupations
Healthcare support occupations
Food preparation and serving related occupations
Computer and mathematical occupations
Arts, design, entertainment, sports, and media occupations
Community and social services occupations
Transportation and material moving occupations
Education, training, and library occupations
Healthcare practitioners and technical occupations
Protective service occupations
Source: U.S. Bureau of Labor Statistics and Indiana Department of Workforce Development
Top 10 Industry Sectors
(Based on 2021 annual average employment for EGR 12)
Health Care and Social Services
Admin, Support, Waste Management
Professional, Scientific, Technical
Accommodation and Food Services
Construction
Public Administration
Finance and Insurance
Wholesale Trade
Other Services (Except Public Administration)
Educational Services
Source: Quarterly Census of Employment and Wages
Major Employers (Based on number of employees)
Explore even more employers by location, size class or industry with the Business Lookup Tool.
EGR 12
IU Health University Hospital
Ascension St. Vincent Center
New Era Technology
Indiana University School of Medicine
Eli Lilly & Co.
Roche Diagnostics Corp.
IU Health Methodist Hospital
IUPUI
Rolls-Royce Corp.
State of Indiana FSSA
County-level
About the data
Note: The list of regional employers on this page was updated July 2022 to include local insights.

This database contains listings of nearly 12 million U.S. employers. Employer information is provided by Data Axle®, Omaha, NE, (866)-DATAXLE. Copyright © 2023. All Rights Reserved.
Major Educational Institutions
Source: Indiana Commission for Higher Education
---
Use INTraining to search for
training and education programs
Largest Cities and Towns in Economic Growth Region 12
| Name | Population in 2022 | Percent of region |
| --- | --- | --- |
| Indianapolis | 880,621 | 90.8% |
| Lawrence | 49,276 | 5.1% |
| Beech Grove | 14,492 | 1.5% |
| Speedway | 13,695 | 1.4% |
| Cumberland* | 2,472 | 0.3% |
| Southport | 2,081 | 0.2% |
| Meridian Hills | 1,758 | 0.2% |
| Warren Park | 1,475 | 0.2% |
| Clermont | 1,368 | 0.1% |
| Homecroft | 743 | 0.1% |
* This place crosses county lines, so only the population in EGR 12 is shown.
Source: U.S. Census Bureau annnual population estimates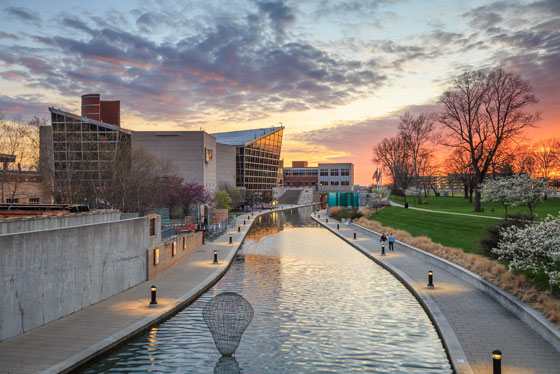 Helpful Regional Tools and Resources
At-a-glance details about the region's population, labor force, housing and more.
Get a snapshot of critical population and workforce statistics for each county in the region.
Find job postings and training for the jobs that are both high wage and high demand.
Discover the regional mix of occupations and/or industries to gain insight into strengths or identify gaps.
Build a region to view demographics, commuting patterns, industry clusters and occupation clusters, including the ability to include counties that border Indiana.
These are the official labor force projections to 2050 released in September 2018 by the Indiana Business Research Center.
The commuting data page provides easy access to multiple commuting data sets and visualizations.
Regional Links
View A to Z Guide for a list of external links statewide.