Data Request Portal
The Indiana Department of Workforce Development (DWD) provides timely, accurate, and accessible workforce data to state agencies, legislators, educators and training providers, economic development organizations, employers, job seekers, researchers, students, parents and counselors, and nonprofit organizations.
DWD holds large amounts of confidential administrative records pertaining to various workforce programs, industry and occupation data, and the unemployment insurance program. These administrative records include personally identifiable information associated with unemployment claims, education, training, wages, and employment. These records can be requested from DWD to be used for research and information purposes or for official administration of a program.
Most of the data DWD collects can be shared with the public in aggregate. However, data at record level are legally protected and confidential. In some cases that data can be shared with a permitted requestor and for a permitted use. Examples of confidential and publicly available data are included below.
Publicly Available Data
Data on individuals and businesses which is aggregated and suppressed in a way that individuals and businesses cannot be identified
Industry data
Occupation data
Confidential Data
Names of individuals or businesses
Addresses of individuals and businesses
Social Security numbers or other state and federal identification numbers
Individual wage data
Publicly available data
A. On the web
DWD provides a large selection of Indiana workforce demographics and statistics, as well as research and analysis tools such as infographics, maps and charts on its Hoosiers by the Numbers portal. Please review prior to submitting a data request.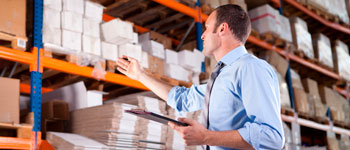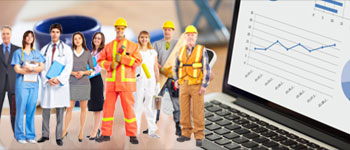 B. Talk with one of our regional labor market analysts
DWD has regional labor market analysts serving local labor markets throughout Indiana. Analysts can help you find and use labor market data and fulfill special data requests. The regional analysts are especially helpful in answering questions about the labor market in your area. They serve professionals and organizations in their areas for WorkOne offices, workforce development councils, nonprofit organizations, higher education, economic developers, businesses, and the media.
Select a region below to find the regional analyst for your area: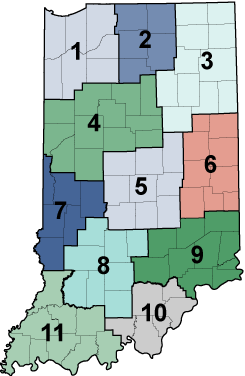 Confidential Data
If you cannot find the information you need via our public data, you may be permitted to request confidential data via the Data Request Form. Federal and state laws allow us to release some confidential information if the request and the requestor meet specific requirements.
Who may be eligible to receive confidential data?
Local, state, or federal public officials or governmental agencies for official purposes, such as: (1) the administration of relief, (2) public assistance, (3) unemployment compensation, (4) a system of public employment offices, (5) wages and hours of employment, or (6) a public works program
Private contractors/researchers hired by local, state, or federal governmental agencies to evaluate government programs
Private organizations or individuals or an agent/attorney for an individual or employer (informed-consent release required)
Anyone seeking aggregated information about groups or industries that does not identify individuals or businesses
A one-stop partner providing services under the federal Workforce Innovation and Opportunity Act, which supersedes the Workforce Investment Act of 1998
More detailed information about eligibility and other requirements are available in the following codes, administrative rules, and applicable federal code of regulations (note: this is a non-exhaustive list):
Associated costs
You may be required to pay for the records you receive. Federal unemployment insurance law (20 CFR 603.8) requires in most instances that recipients pay the unemployment insurance program's non-incidental costs associated with the processing and handling of requests for data on wages or employment. Cost reimbursement will depend on the size and scope of the data request.​
How to request confidential data and what to expect
Request data via the Data Request Form

To ensure quicker processing and more effective tracking, DWD is no longer accepting email submissions of data requests. Each data requestor needs to submit an online Data Request Form and respond to the required questions for each request. Detailed responses will help process the request in the timeliest manner.

Review by DWD's Data Sharing Committee

All data requests received are subject to review by DWD's Data Sharing Committee (DSC) within 30 days after submitting. The DSC will assess the availability of data and the permissibility of the request.

The DSC will discuss each request based on the responses in the Data Request Form. Please note if your responses are incomplete, the DSC may seek additional information or deny your request. If additional information is required it may delay processing of your request. If the DSC requests more information your request will be reviewed within 30 days of submitting the required additional information.

Decision

Once the DSC makes the decision on approving or denying the data request,  DWD will notify the requestor. If the request is approved, the notification will provide instructions on next steps for executing a legal data sharing agreement (DSA).

If the request is not approved, the requestor will be notified.

Executing a Data Sharing Agreement (DSA)

Once your request is approved, you will be notified of the anticipated timelines to execute the DSA. Executing the DSA takes 6-12 months on average and it will depend on several factors, such as when your request was received in relation to other requests, whether the DSA requires review by the Office of Attorney General and/or the State Budget agency, or whether DWD is required to process other priority requests. 

Please note that in most cases the data request process from the time you request the confidential data to the time you receive such data takes 12 months on average.

After the DSA is executed

Receiving confidential data comes with certain obligations. The DSA will outline the data to be shared, the cost of data sharing, and legal data sharing requirements such as physical record keeping, secure file transfer and storage, restricted data access, and disposal which will be determined pursuant to the purpose of the DSA with the requestor.

Each person who will have access to DWD data per the executed DSA will need to be familiar with the agreement conditions. Please review your DSA to confirm whether you need to submit a signed Confidentiality Statement before allowing access to DWD data, or if you need to submit a certificate of destruction after the data is no longer needed.
Data Request Form
Questions?
For any further questions regarding the data sharing, please email us at [email protected]